The waterfall is a brand that makes some of the best-performing all-season tires. They are produced in Turkey that aims to be pollution-free and geared towards reducing environmental damage. With the latest threading technology, they also excel at traction and comfort.
If you are looking for all-season tires that are budget-friendly, offer great traction in dry roads, and give a quiet, comfortable driving experience, the Waterfall's Eco Dynamic tires should be your choice.
In this article, we will analyze and take you through all the vital attributes of the Waterfall Eco Dynamic tires. As a result, you can have all the essential information and make the right choice for your vehicle.
Waterfall Eco Dynamic Tires Review: An Overview
The table below provides an overview of how the Waterfall Eco Dynamic tires perform based on different facets of these tires: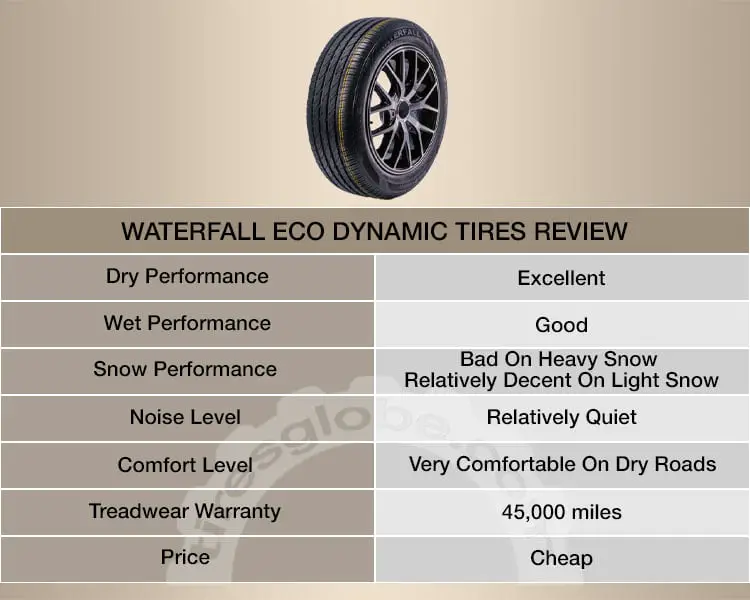 Before diving in the detailed analysis of Waterfall Eco Dynamic tires, let's take a look at what other users talk about them:
---
"I started looking around at less expensive tire lines and found "Waterfall Eco Dynamic" tires at Wal-Mart. Reviews were good and the tires were less than $35 each for the needed size. That's used tire price territory. A bonus is that they are NOT made in China – they are made in Turkey. So I took a chance and ordered a set online. Unfortunately due to the current pandemic it turns out the Wal-Mart stores (at least in my area) are not currently installing tires, despite huge "TIRE SALE!" signs plastered outside and inside the store. So I took them to a local service station that's been around forever for mounting and balancing. (Remember gas stations that actually serviced cars?  Cost a few bucks more than Wal-Mart would have charged but these guys actually know what they're doing. So today I got enough done on it to take the car out for a fairly long ride and I'm pleasantly surprised at these inexpensive tires. They're quiet, smooth, and ride & handle well. In fact at first blush I'd be hard-pressed to tell the difference between these and the leading brands at least for normal driving. Of course I don't know yet how they'll grip in the wet and who knows how long they'll last, but I'm pretty happy with these budget doughnuts." (Saabist – https://bobistheoilguy.com/forums/threads/waterfall-eco-dynamic-tires.327607/)
"Bought some for my daughter's Accent. She has no complaints although I don't think they're going to be a long lasting tire." (csandste – https://bobistheoilguy.com/forums/threads/waterfall-eco-dynamic-tires.327607/)
---
Waterfall Eco Dynamic Tires Review: A Detailed Analysis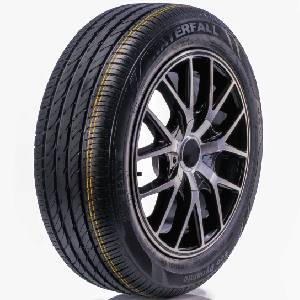 Waterfall Eco Dynamic Tires
The Waterfall Eco Dynamic tires are suitable for your CUVS, Sedans, SUVs. They have gotten numerous positive reviews, and it's no surprise why. They offer all-around comfortable and safe driving with excellent dry and decent wet traction. However, there are still some drawbacks of these tires that you should consider:
Pros
Various sizes
Excellent performance on dry roads
Good performance on wet roads
Quiet and comfortable
Very affordable
Cons
Average treadwear warranty
Poor performance on snowy and icy conditions
Let's move on to a more detailed review of these tires.
---
Dry Performance
The Waterfall Eco Dynamic tires take dry performance to a whole new level. They don't just excel at traction; their stability and balance when driving are surreal.
These tires come with central and lateral grooves that drastically improve grip on dry roads. Besides, their thin shoulder blocks and 5-pitch thread design also aid traction and supplies proper contact when you are braking, accelerating or cornering. In short, these Waterfall tires will be a perfect fit for your normal everyday use.
Though these tires score the highest in dry performance and provide remarkable grip and traction, their major drawback is that riding them regularly on rough terrains can decrease their thread life.
---
Wet Performance
How tires act under rainy weather and wet terrains plays an essential role in satisfying the customers' demand. Having to worry about your tires when driving on a rainy day or in swampy areas can be frustrating. That's why the best tires not only work on dry terrains but also on wet ones. 
For wet roads in rainy days, the Waterfall Eco Dynamic delivers good performance. These tires come with double grooves along their external surface to redirect water away from them and significantly reduce hydro planning or sliding. The lateral and central grooves also deliver adequate grip in wet conditions.
---
Snow Performance
The Eco Dynamic's snow performance isn't as impressive as the other categories above. They perform relatively poorly on snowy and icy conditions. Therefore, if you live in snowy areas, I won't recommend these all-season tires for you.
Although the thread design fairly accommodates movements and provide some traction on light snow, the groove depth isn't sufficient for a really good maneuvering.
---
Noise Level
Like in the wet performance category, the Waterfall Eco Dynamic tires have a decent reputation for their sound-limiting capabilities. It is one of those areas the Eco Dynamic tires perform admirably. They achieve this low sound thanks to their threading. Also, they are manufactured with softer tire materials compared to regular tires.
Due to this fact, they're so quiet that you can only sense a little hum when riding on dry terrains on very high velocities.
---
Comfort Level
The Waterfall Eco Dynamic tires are not only known for their impressive traction or low noise; but also their balance and comfort. They achieve significant comfort levels thanks to their five-pitch design that provides excellent traction, low noise, and comfort. 
The tires are made with a stiff and balanced center with high rubber production. This enables each tire with longitudinal ribs to maintain stability and an accurate pathway when going downhill with free handling. Its balance and strong traction are a perfect combination that elevates its comfort levels to commendable heights.
---
Treadwear Warranty 
The treadwear or mileage warranty is the most common out there. With this, you get a replacement from the manufacturer if your tires threading wears out before the appointed miles given.
The Waterfall Eco Dynamic treadwear warranty is placed at about 45,000 miles which is pretty standard. Though this is less than most high-quality tires, they make up for it in the dry performance and comfort.
---
Price
The price of the Waterfall Eco Dynamic tires varies with their sizes. Generally, they are budget-friendly tires. Each tire costs from $50 to $114 on the market.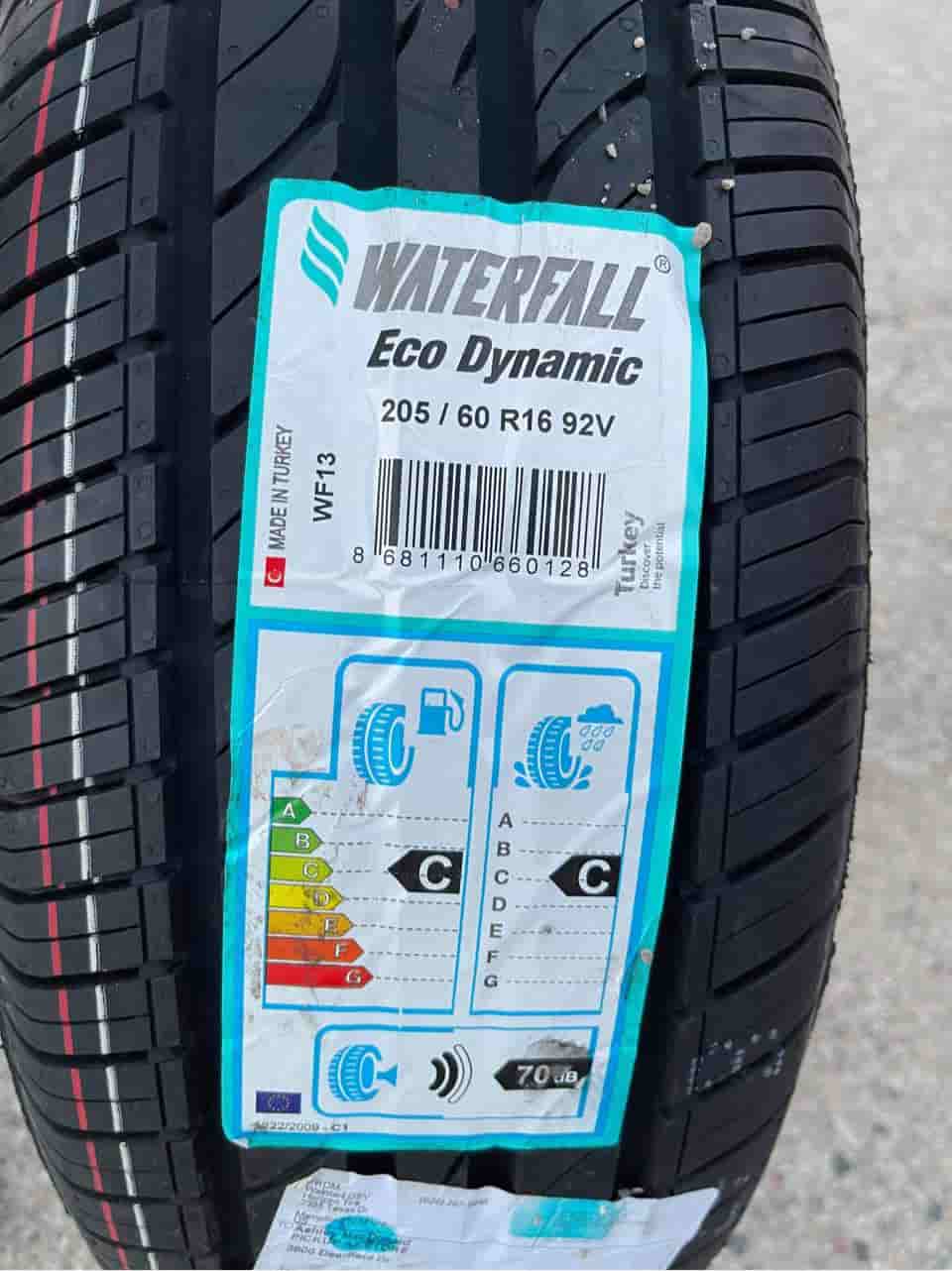 ---
Waterfall Eco Dynamic Tires: A List Of Tire Sizes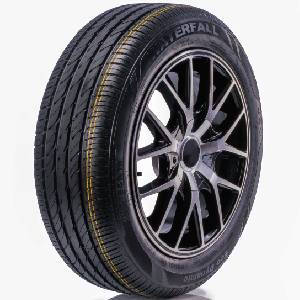 Waterfall Eco Dynamic Tires
Conclusion
In terms of performances on dry roads, these Waterfall Eco Dynamic tires are exemplary and work at really high-performance levels. Although they are not so good on snowy terrains and have an average treadwear warranty, they make up for it with their impressive comfort and minimal noise levels.
In a nutshell, the Waterfall Eco Dynamic tires have their strengths and weaknesses. It is up to you to decide which of their features and qualities better suit your needs.
Read more: Rydanz Roadster R02 Tire Review: Should You Buy It?
Read more: Kenda Klever AT2 Review: Is This All-terrain Tire Good?